Schedule an Assessment for Your School
CLT makes it easy to administer great assessments.
Featuring passages from history's greatest thinkers and questions that inspire deep thinking, CLT not only provides a better test taking experience, but a more rigorous assessment that integrates and complements your curriculum and mission.
CLT assessments are intended for schools both as a formative assessment in the fall and a summative assessment in the spring. Feedback provided by CLT analytics allows faculty and administrators to identify areas of strength and weakness in individual students before the first half of the school year gets underway. The spring is ideal for monitoring growth in students, as well as evaluating curriculum decisions for the following year.
Questions before submitting your request? Reach out to us at sales@cltexam.com.
High school readiness exam for 7th and 8th grade students
College preparatory exam for 9th and 10th grade students
College entrance exam for 11th and 12th grade students
In-School Test Dates and Deadlines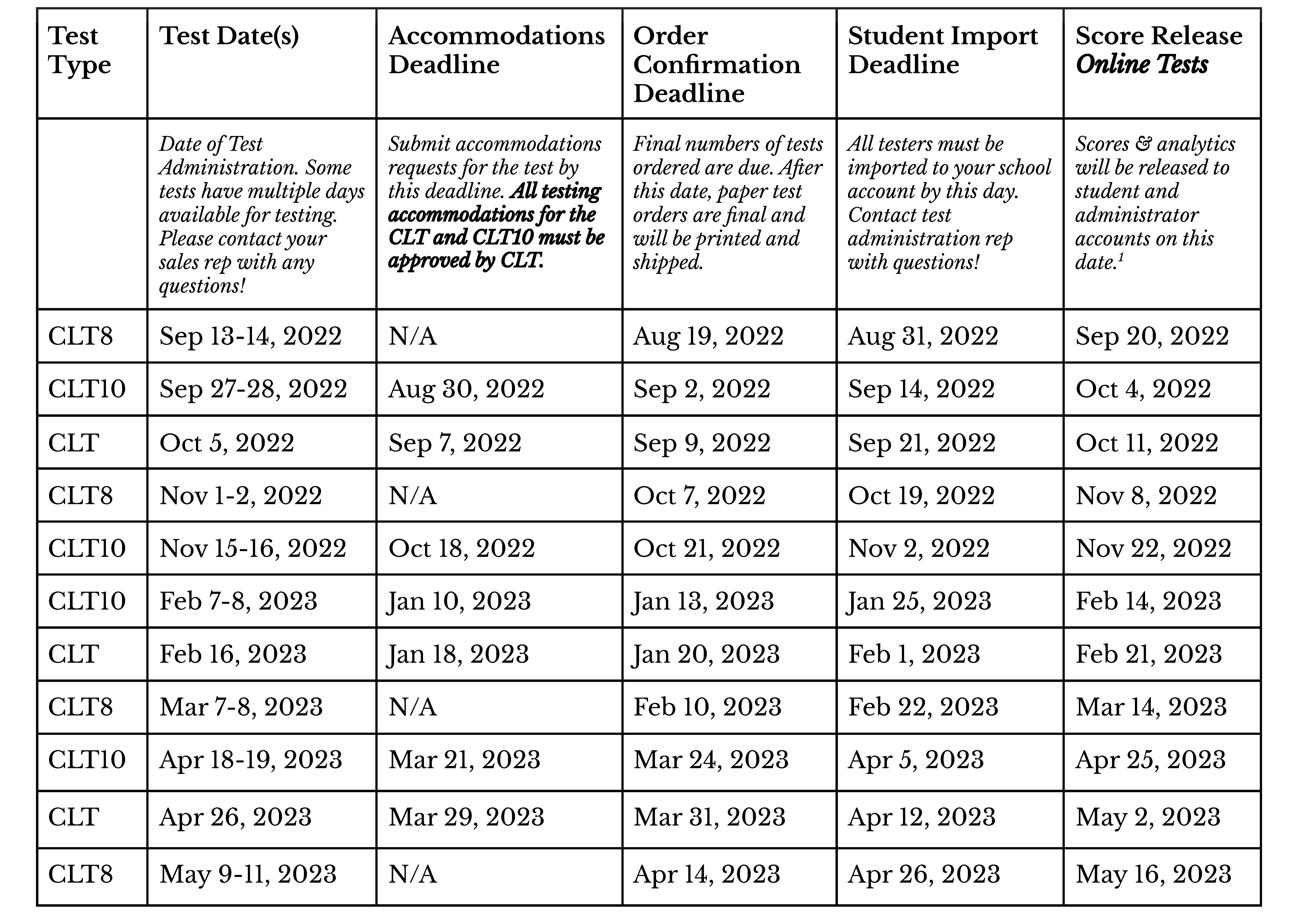 Schedule an Assessment for Your School
The CLT Difference
One of the most valuable parts of the CLT Suite of Assessments is the Student Analytics. Student Analytics act as a tool to guide your approach in the classroom. The analytics break down each test by question type, detailing which concepts students grasp fully and which concepts could use improvement. This enables educators to encourage their students' strengths while helping them grow in the areas that need it most.